Friday Aug 14, 2009 - Berlin, Germany
Ethiopia's double Olympic 5000m and 10000m champion Tirunesh Dibaba and double Olympic 10000m silver medallist Sileshi Sihine have both failed to recover from injuries and have both been ruled out of the 10000m final, team officials confirmed today.
In an exclusive interview with
http://www.ethioberlin2009.com
" onclick="window.open(this.href);return false, the Ethiopian team technical leader Dube Jillo said that the news is "a big blow" to the team's medal prospects.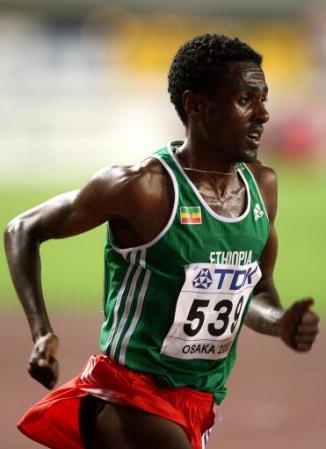 "We had hoped that they would recover in time, but this is something unexpected and therefore, we are all very disappointed," he said. "They are both fantastic athletes and what remains is to ensure that they return back to full fitness."
Dube also disclosed that the team will wait for Tirunesh to make a recovery in time for the 5000m heats on Tuesday. "She has said 'I will try my best to run'," he added. "We will wait until the last minute to see if she can run."
The Ethiopian team will not be allowed to replace Tirunesh because she had qualified for Berlin 2009 on a wild card. But Sileshi's place in the team will go to Imane Merga, who is also named in the men's 5000m.
Source:
http://www.ethioberlin2009.com/News/?detail=1589257887